Okay, so the foremost reason for creating a website of your business is to make it rank among the top ten websites on the search engines. But, this isn't an easy task because Google uses a centralized approach to examine the content and links attached to your website. That means Google crawler can visit your website at any time and if crawler finds 404 error links or broken links on your website, then it will automatically reduce your ranking.
Broken links are nothing but outdated links that are moved to other servers. So, if you want to make the best website design, then you need to fix these broken links from your website and this is only possible if you spend some time redesigning your website.
Reason 2. Overpower Your Competitor
The online industry is very competitive. Today, if you want to become a top-ranked on Google, then you have to examine the website of your competitors and create a better and bigger website as compared to your competitors. The induced qualities of the best websites are where high-quality images, content, graphics, and plugins need to be used. If you don't have the qualities on your website as per the standards of your competitor's websites, then you need to rethink and redevelop your website today.
Reason 3. Improved Visibility
Now, if you have created a website, then you obviously want it to easily identify by the search engines. But, if you haven't updated your website in a long time, then search engine crawlers can't identify old styles of metadata, headers, image tags, social media tags, or schema markup.
Search engines will initially review your Sitemap and Robots files; these files assist the crawl bots in determining what to crawl. From this point, the crawler will examine metadata, headers, keywords, and content on your website. Now, if you are using the older content with outdated keywords on your website, then the crawler will never make your website visible because search engines only highlight the latest information.
Reason 4. User-Friendly Website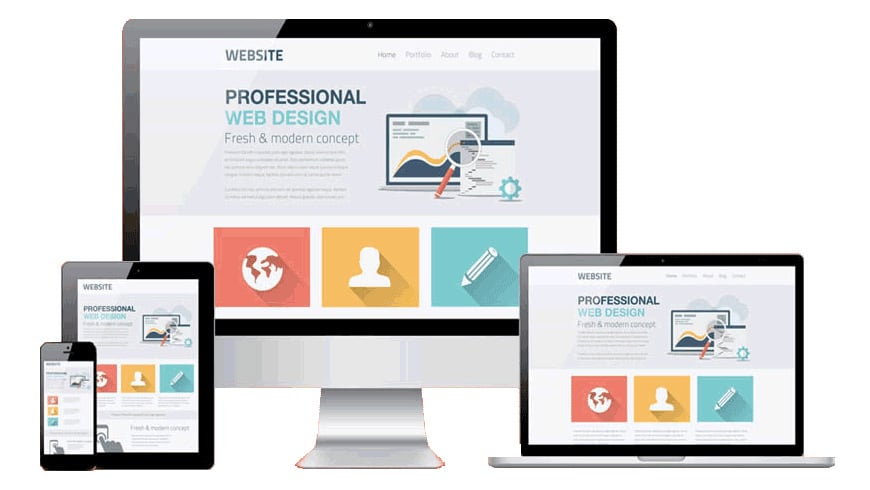 It has been noted that a user only spends 10 seconds on one website. If the user isn't able to find the required information within the first few seconds, then the user will not waste their next breath on the website.
This means that the best website design is – easy to navigate, well presented and clear visibility of the content. If your old website doesn't offer any of these features to your web users, then this is a clear scream from your web users that you need to redesign your website and make sure that it is user-friendly. To make your website user-friendly, you need to follow the latest trends and analysis of different factors.
Reason 5. Outdated Creatives
When you compare the new websites with the older ones, then you will foremost notice the difference in their load time. Graphics and images will load up more quickly on the new website as compared to older ones because older sites are abundant in script libraries, images, and styling.
Probably, on your outdated website, you must be using non-compressed and non-optimised images and styles that can reduce your load time. So, if you don't want your user to bounce back to your competitors' website, then you need to update your old website right now.
Reason 6. Security Issues
One of the major reasons behind the hacking of the website is the old version of the control management system. Usually, CMS software updates its system and plugins after some time to fix all the security loopholes and bugs. But, if you are still using the older version of CMS, then you are giving a silver lining to hackers to attack your website and steal your personal information.
WordPress always recommend their users to update their plugins and themes frequently to fix security loopholes. Moreover, WordPress has shared data that 83% of users who won't update frequently get attack by cybercriminals.
In April and May of 2018, Drupal, a popular free and open-source CMS, announced two critical security updates which they want to immediately update by their users.
Lastly, Google has made it compulsory for all websites to have SSL certificates and if your website doesn't have SSL certificates, then this will affect your website ranking as well.
Reason 7. Outdated Structure
This might sound a bit weird to you, but the way your website is designed and structured also affects the load time and visibility of your website. If you haven't updated the structure of your website in some time, then you might be wasting your money and resources because your website won't deliver the right results if it isn't designed on the latest trends.
Such as if you are using tables on your website to structure your content and websites, then this approach will negatively impact your website. On the contrary, if you are using a div HTML tag to block content and images, then you can improve the SEO optimization and load time of your site as well.
Additionally, tables create lots of markup for you which makes it difficult to edit the content, and tables are not easily recognized by search engines anymore. So, if you include the qualities of the best websites on your business website, then you need to use div instead of tables to optimize your content.
Reason 8. Content Is King
You might have heard this term numerous times that content is king. So, if you have outdated content on your website, then the user will move away from your website because they are not getting any fresh information from your website. If you have a piece of year-old news or old copyright on your website then the user won't wait for another second to switch from your website.
Today, content management has become very easy with the help of content management software like WordPress. You don't need to work with different confusing HTML codes anymore to update content on your website. You just need to write content the way you use to do on a word document and instantly press the publish button to add fresh content on your website.
Reason 9. Mobile Friendly
Today, where most of the world's population is using smartphones, and in this, if your website isn't mobile-friendly, then you won't be able to survive another day online. You need to make sure that your website is fully optimized and users can easily view the content of your website on their mobile devices.
Reason 10. New Targeted Audience
If you have introduced a new range of products on your website, then you need to target a new audience according to the products as well. This means that your old keywords and links won't deliver you the best results for your new products. So, you need to upgrade your website so that the client can easily identify new products present on your website.
Okay, so business owners, you see how your old and outdated website is impacting your website badly. Now, if you are convinced that you made to redesign your website to ensure that your site always ranks on the top, then you must be looking for the best website development company to do the job for you. To know more about redesigning the website, you can contact Shoutout Digital today.