SEO has become a very technical subject, and the industry has terms for things you may have never heard of—or even understand. SEO is also a constantly-changing field. The rules that applied two years ago may not be the rules that apply today, so today's "good" SEO may be "bad" SEO tomorrow. This is a big part of why white hat SEO and blackhat SEO are considered different things; the whitehat community strives to do everything by the book, while blackhat SEOs take a more questionable approach. In this blog post. We will be discussing the 2 popular SEO methods, how they work, and how it can affect you both short term and long term.
What is Black Hat SEO?
Search Engine Marketing can be a difficult concept to grasp. There are many concepts to understand, including White Hat SEO and Black Hat SEO. Both terms are often used to describe methods used to manipulate search engine rankings to increase website traffic. (White Hat SEO) is also known as ethical SEO while Black Hat SEO is also known as unethical SEO. SEO experts use both methods, but Black Hat SEO can get search engines to remove your website from their listings.
How Does it Work?
Blackhat SEO is Search Engine Optimization (SEO) that focuses on increasing website traffic and ranking higher in the search engines through methods that search engines frown upon, such as spam-like link building and keyword stuffing in the content. While white hat SEO focuses on creating and maintaining a well written, original, and relevant content while blackhat SEO focuses on manipulating search engines to rank for certain terms and keywords; the methods used are often considered "spammy.""
Different types of Black Hat SEO Techniques:
Black Hat SEOs usually use hidden text, hidden links and software to manipulate the search engine. A common black hat SEO technique is keyword stuffing. Black Hat SEO is a violation of Google's terms of service. If caught, a website can be banned from the SERP's or search engine results page.

Here are the most common Blackhat SEO strategies:
Keyword Stuffing: Keyword stuffing SEO is a practice that has been used for several years to boost ranking in search. This practice has led to many websites being de-indexed and penalized by Google. The key to this strategy is to include your target keywords into a piece of content as many times as possible within the readable constraints. What's the SEO Value? If you look back in time, you will realize that many organisations have used this practice to increase their search engine traffic. Although it is good at times, it has been seen that many companies have tried to incorporate this into their website and have failed. This is because major search engines such as Google rolled our core updates to detect keyword stuffing strategies.

Cloaking: Cloaking is the process of showing different pages to different visitors, depending on what they are looking for and where they come from. Index Pages are the most basic form of cloaking and are probably what you are most familiar with. This form of cloaking generally redirects the user to the same page but tells the search engine spiders, that the user was never there. This is done through the use of special HTML comment tags, or meta refresh tags.

Sneaky Redirects: A sneaky redirect is a technique to redirect users to a different URL than they are trying to access. It can redirect users to a preferred domain, redirect users to a preferred landing page, or redirect users to a preferred search engine.

Poor Quality Content: Poor quality content that's of no value to the searcher is also a common practice in black hat SEO. This includes content scraped from another website either by a bot or a person. At one point search engines like Google weren't good at recognizing content copied from other websites. The Google Panda update in 2011 resolved this issue. Many sites with duplicate content took an instant hit in search rankings. Since then, Google has gotten much better at recognizing duplicate and low-quality content.

Paid Links: Google frowns upon paid link schemes. They've openly discussed that they are against webmasters offering link placements in exchange of monetary value. This is a risky strategy, and—if Google finds out, they'll drop your rank like a hot potato.
Blog Comment Spam: When bloggers publish blog posts, they often allow users to leave comments. It's a great way for readers to interact with the author and with other readers. Unfortunately, this open forum of interaction also makes it a great place for spammers to leave their website links and is one of the most common spammy link practices.

Link Farms Are a form of link that is made for the sole purpose of increasing the number of inbound links pointing to a site. Link farms usually contain thousands of backlinks, all pointing to the same site, and they belong to multiple domains. Link farms have been popular with many the black hat SEO community for a long time, and they are still used today in different forms. Originally SEO's used them to manipulate the PageRank of a website, and they would point to the same website from different domains. It could be any size, and they could be spread out over many different domains.


Private Blog Networks: PBN stands for a private blog network. It is a network of different websites that the owner of the network owns. PBN is used for sharing content between the sites or blogs within the network. With the links from one blog to another in the PBN network, the search engine will rank the PBN sites' content higher for the desired keywords. A PBN is used in black hat search engine optimization strategies.
Why Do People Still Use Black Hat SEO Techniques?
People use black hat tactics under the assumption, correct or incorrect, to fool search engines. Search engine algorithms have blind spots. Black hat SEO tactics are used to take advantage of the blind spots to score a quick win and easy money. People who use black hat techniques don't want to offer any value and positive user experience to internet users. These individuals may not consider the consequences, or they don't care about the consequences, or they think they're operating in such a way as to avoid the consequences.
The Risk of using Blackhat SEO for your website & business
Black hat SEO can harm your website and brand in multiple ways:

It can lead to lower search rankings or even cause a site to disappear from search results entirely. Because black hat SEO techniques go explicitly against search engine rulebooks, search engines may serve manual penalties and even ban sites from appearing on their search results pages if they engage in these tactics.It only creates short-term results (if any). Because manipulative tactics exploit loopholes in the search algorithm, the results earned through the tactics will disappear once the loophole is fixed. This happens continuously, as search engines are always looking for and fixing loopholes that people use to game the system.It creates a poor, annoying, or misleading user experience. Many black hat tactics create a poor user experience, which can cause users to leave a page. It can also make a brand look spammy and untrustworthy.

If you want to gain long-term search visibility, and build trust with users, avoid black hat SEO. Stick with ethical and sustainable best practices for SEO.
Related Articles:

How Much Does SEO Cost In 2021: Beginners Guide
Difference Between SEO & Local SEO: What's Better For My Business?
How Long Does SEO Take In 2021: What To Expect From Month 1 – 6
Why Is SEO So Expensive: How To Spot A Bad SEO Company
What is White Hat SEO?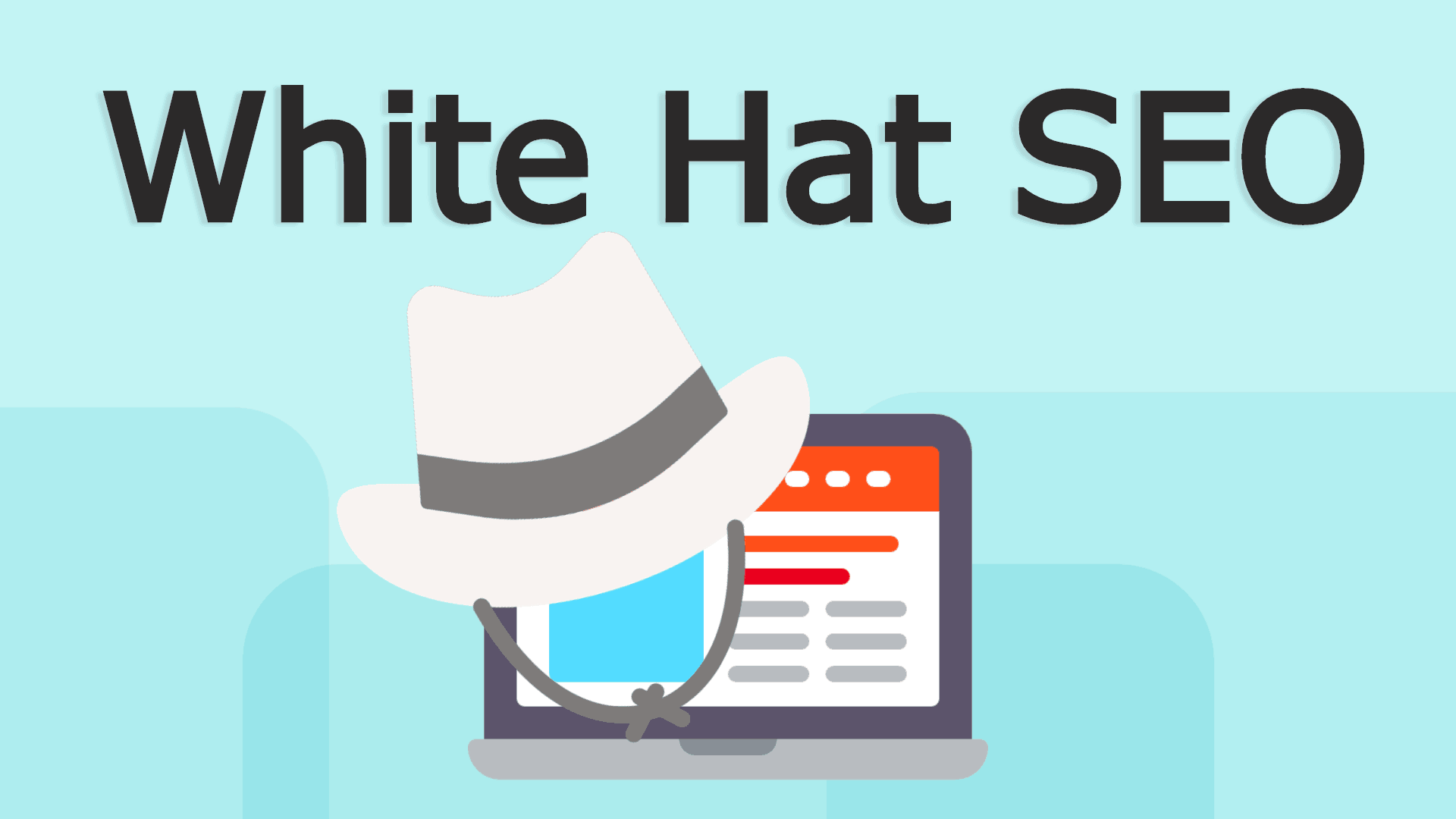 Whitehat SEO, or as it is also called ethical SEO, is a term to describe SEO practices in line with Google best practices. Whitehat SEO is a term that was coined by back in the early 2000s. In the early 2000s, if you wanted to be ranked highly on Google, you had to spam your links all over the internet using techniques that were against the guidelines of Google. This is what people called Blackhat SEO. White hat SEO is the term for SEO practices that are in line with quality content and links and are in line with Google guidelines.
How does White hat SEO work?
The term "Whitehat" is derived from the White Hat worn by a computer hacker in old Western movies. It refers to a search engine optimization technique that uses only techniques that Google and other search engines consider "best practices". White Hat SEO is based on the fact that Google and other search engines want their users to have a good experience using their search engines. Google wants to provide its users with relevant and helpful search results. As a result, Google constantly changes the way it ranks sites and determines which sites are relevant to a particular search query. As Google changes its algorithm, White Hat SEOs change their strategies and "tactics" to adapt to these changes.
Different types of White Hat SEO Techniques:
Write high-quality content – If you've been around the online marketing game for a while, you've probably heard all the different explanations for SEO. People say that this or that tactic is "white hat" or "black hat", and that the only way to succeed is to use a specific strategy. But the truth is that high-quality content is still the best way to rank for competitive keywords.

Get relevant, high-quality backlinks – Backlinks can be a great way to get your site noticed on search engines, especially if you're a new site. However, backlinks aren't created equal: some backlinks are better than others. For example, backlinks from sites with a high page rank or many visitors are far more valuable than those from one-page sites.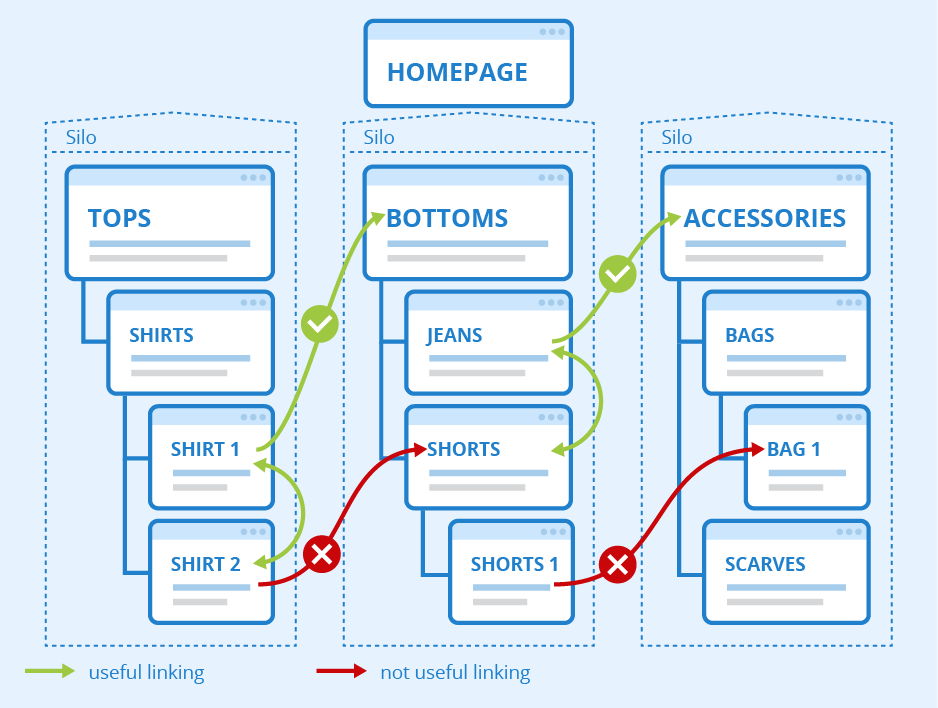 Add internal links whenever possible – Internal linking is a marketing strategy that can increase the SEO of a web page. It should be noted that there are two schools of thought on the subject. One school of thought emphasizes internal linking. The other school of thought emphasizes external linking (i.e., links from other sites). Both sides have their merits. Internal Linking is the idea of linking to internal pages on your website. These links should be added to your blog posts, as well as to the metadata of your website. These links provide added SEO value, as well as added user value, which means more people will be more likely to click through to your internal pages.


Website Speed: Every second count when it comes to website speed. No matter what part of the internet you are in, you will most likely agree that nothing is more frustrating than waiting for a webpage to load. A website's loading time is measured through its server response time and its total page load time. The time it takes for a server to process and respond to a request is the server response time (SRT). The time it takes for a web page to display all its content in the browser is the page load time (PLT).
Why you should always go Whitehat
It doesn't matter if you're a new startup or an established local business looking to expand its presence online. You'll quickly find that White Hat SEO is the only sustainable strategy for ranking. Plus, it's one of the easiest ways to rank on major search engines without having to jump through hoops as complicated as rocket science. White hat promises the right kind of visitors heading your way. You'll get the conversions you need to keep going. More importantly, you'll get the kind of exposure that equals success. But it doesn't happen overnight. The good thing is that once you start on the white hat path, you'll be going in one direction and one direction only: UP! You won't have to be afraid of algorithm updates and your site losing the top rank if you go with White Hat SEO practices only.
Conclusion
What is the best way to run an SEO campaign – whitehat or blackhat SEO? The choice is clear. The resounding answer from experts, bloggers, and even the general public seems to be "white hat SEO." Let's face it, when you use blackhat SEO, you are playing a risky game that is just begging for the Google ban hammer to fall on you. However, some people choose to use blackhat SEO because it is easier. They are already aware of the dangers involved, and they take that risk because it is what they feel will make them the most money.