Content marketing and SEO are two of the essential tools available to modern marketers and businesses. Sometimes, you don't hear about these two tactics being talked about together. Somehow, a content marketing SEO strategy can take and improve your business's (brand) marketing to the next level.
If you seek to get a better result from your online marketing campaigns and improve your search engine ranking, you must develop an integrated marketing strategy. This means getting content marketing and SEO working together to help each other. The best way to make them work hand in hand is by developing a Content marketing SEO strategy.
What is SEO?
SEO is what stands for – Search engine optimization. It denotes everything one does to make their website rank higher for relevant search term and phrases in search engines like Google & Bing. Unlike Google Ads or PPC, the campaign usually goes for 6-12 months to see any results.
It involves a few strategies, which includes:
Use of local & national keywords
Increasing online visibility and organic traffic
Optimizing on-page elements
Building high-quality inbound links
Improving User Experience (UI)
All these strategies work together to assist individual pages on your website to rank well when online users' type your target search term related to your industry or service in search engines. For instance, If you run a local restaurant, your SEO strategy's goal is for business to appear first for searches like "Chinese restaurant in Perth" or "Best Chinese food in Perth.""
What is Content Marketing – And Why Does It Matter?
Content marketing is a marketing tactic that includes creating valuable and relevant content to attract new leads and visitors to your website or brand. This content is targeted at your target audience to drive some customer action, and this action may not always be about making sales.
For example, you may be driving customers to set up a consultation or download an eBook as a way to move them down the marketing funnel.
Several types of content marketing work together to drive in new leads. First, you need to create valuable content that will be useful for your audience. Content marketing strategy is not all about selling. Sometimes, it just about educating your audience or for pure entertainment. Either way, ensure that the content you put out there should add some value to your audience.
Some typical examples of content creation are:
Creating a video for comparing and review products.
Blogging.
Creating an infographic to explain more details to your players.
Publishing a photo gallery to display your products.
Having grasped what at effective content marketing is about, let's look at why it matters:
It builds and positions your brand.
It increases your website traffic and visitor consistency.
It increases your customers' loyalty and trust.
How Fresh content Helps with SEO?
Creating a valuable and relevant piece of content is the best way to improve your SEO and search engine traffic. When you create content focused on phrases and keywords that your leads or prospects are looking for online, it also increases your site presence and visibility in search engines.
When your contents begin to rank well on search engines, you begin to get free exposure online. This does not online boost your brand awareness, and it also drives in targeted traffic to your website.
Note that you cannot improve your SEO without creating relevant content.
How To Get Your Content Found On Search Engines
1) Publish new content on authoritative sites where it naturally ranks.
2) Build the authority of your website and published content.
3) By creating relevant content that answers the search intent.
Option number 1 is relatively self-explanatory, but number 2 is a little bit harder, as your website is not authoritative as an established one in its niche. Option number 2 means that you have few works to do before the content on your blogs can begin to rank.
Below is how you can implement option number 2:
First, you need to understand the fundamentals of search engine optimization (SEO).
You will need to increase your domain authority. That is, building authority of your overall website.
Lastly, you will need to promote these articles individually. (This increases the page authority of these articles).
SEO Vs. Content Marketing: What's The Difference?
Now that we have the relation between SEO and content marketing has been established let's find out the difference between SEO and Content marketing.
Value:
When it comes to value, Content marketing and SEO have their way of adding value to your marketing strategy and website. SEO's primary purpose is to drive qualified traffic to your website and relates to the methods and manner in which you can reach new visitors. What content marketing does is to make visitors continually interested in your site and moving them closer to becoming customers.
Audience:
In content marketing, your content is created on the target audience you have in mind. This means that your graphics, copy, and formats should be made to suit your visitors best. SEO itself requires you to have more knowledge about search engines and the search engine guidelines. Although you may dispute that the people who use and design search engines are human. Still, the fact is that search engines themselves weigh title tags, keywords, headers, and other and other related elements heavily, much more than your regular visitors.
Approach:
SEO and content marketing strategy takes a nuanced approach as a result of a different audience.
When you are doing SEO for your website, you should take an analytical approach to your changes. You can use Google analytics tools to uncover hard data and research relevant keywords to discover new opportunities for growing your SEO ranking and traffic.
And as for content marketing, the style and approach to take are by offering something unique. Using this approach allows you to attract the attention of prospects lurking around other industries, blogs, or websites.
Again, there is no proven way to succeed in content marketing. This can be frustrating, mostly if you prefer working with facts and hard data. But if you a creative mind, you can use this opportunity to experiment with new topics and formats.
Another difference between SEO and Content marketing is:
SEO wants your website's content to be narrowed, focused, and well-structured, while that of Content marketing is usually broader.
SEO is about giving the right content to the right user. In contrast, content marketing strategy focuses on the quality of the content and its exposure, be it a blog post, product, infographic, video – that is, any content you can promote.
SEO ensures that the pages of a site load faster and perform fine in several search engines. Simultaneously, the content strategy focuses on creating the best and unique content and promoting it through the most appropriate medium.
Most Popular Content Marketing Tools
There are thousands of marketing tools that are available to make things easier for you. The tools to be listed below will help you get the most out of your time and energy.
WordPress is the most used CMS in the world, and it is open source. It allows you to create and host websites. It is one CMS that is highly customizable, used, and recommended by bloggers.
Pexels.com is a collection of free professional stock images. They have a nifty search feature that allows you to look for pictures quickly.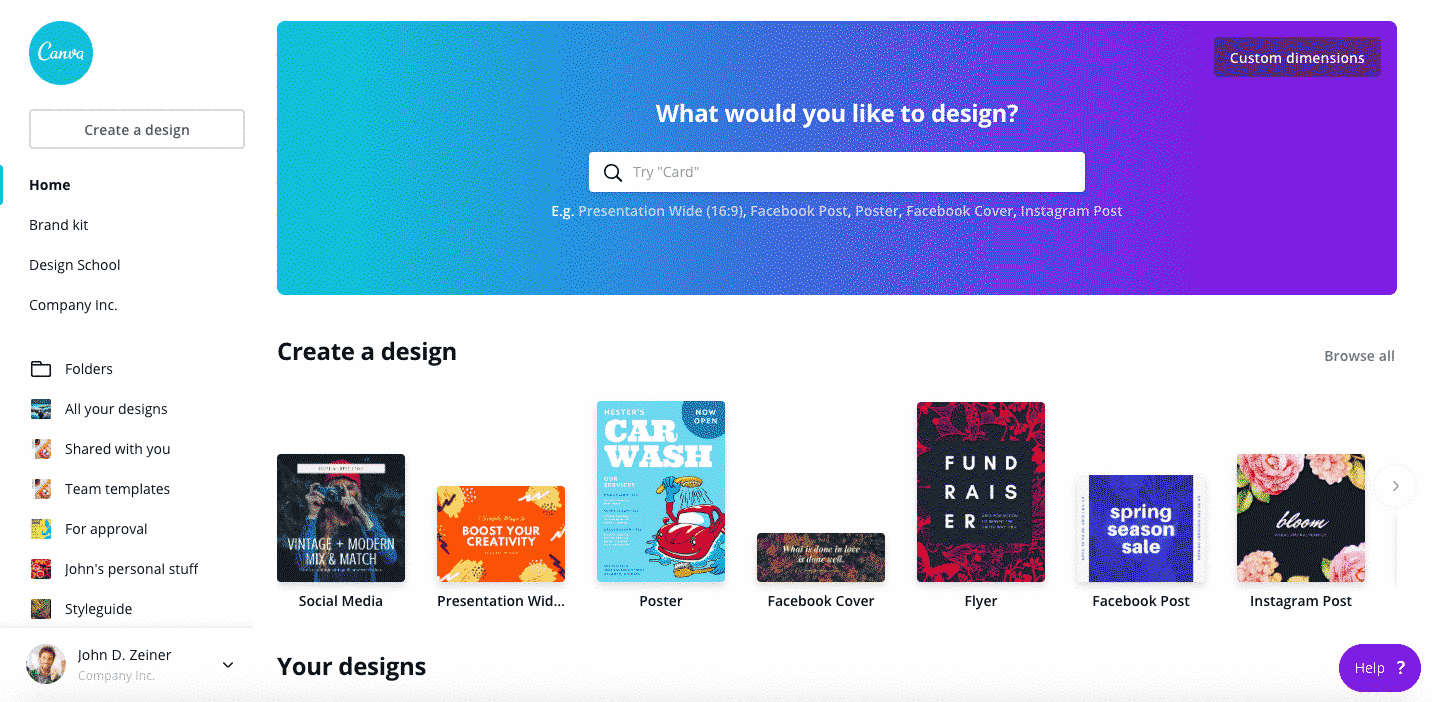 Canva is a great tool that allows designing stunning images and visual content without having any prior knowledge about graphics and colouring. It is free and easy to use.
Evernote is a platform that allows you or your team to brainstorm and organize your content. And multiple devices can access Evernote.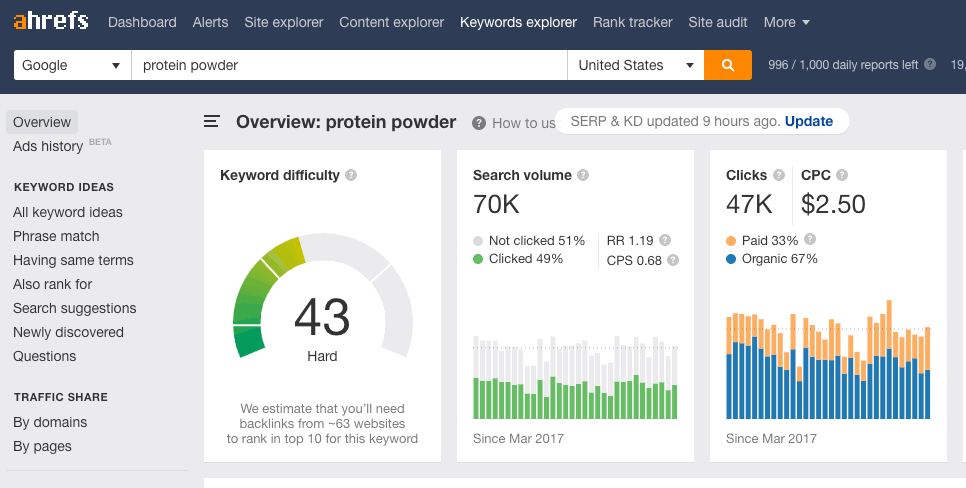 Ahrefs is an SEO tool that allows you to track your keywords rankings, monitor your competitors' traffic, and much more.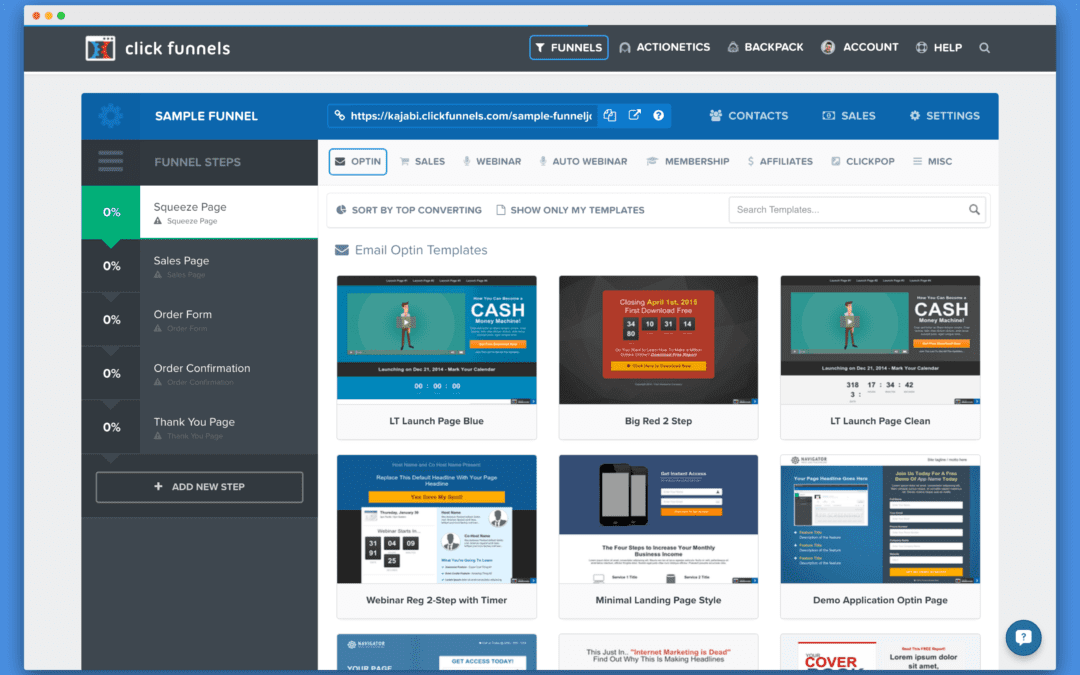 Clickfunnel is an easy to use tool that allows one to create a sales funnel that converts. One can make use of templates to make the process faster.
Question DB is a tool that assists you in coming up with topics and blog post ideas quickly.
Mixkit is a place to get up to 100 HD videos for free.
BuzzSumo is an all-in-one content marketing tool with many features, from topic research to brand monitoring.
Tweriod is a tool for marketers that uses Twitter to market their content. It shows you the best time to send out your tweets.
Semrush is also an all-in-one toolkit that monitors and analyzes your competitors' keywords and traffic.
Google Analytics is a free SEO tool created by Google that measures your business metrics. You can use it to track your marketing goals like purchases and form submission.
Google Docs: is one of the best places online to write and store your documents. It is also free and easy to use.
Grammarly: is a writing tool that reduces your writing errors. It also works for forum comments and social media.
Mailchimp is an email and automation marketing platform that allows individuals and businesses to build an email list with readers and prospects engaged with their content.
Hootsuite is a tool that helps you save time by sharing your content across various media platforms.
FAQ About Content Marketing Answered By Our Experts
What content marketing statistics prove that it's effective and necessary?
85 percent of consumers regularly seek out content from trusted experts when considering a purchase.
Consumers engage with 11.4 pieces of content, on average, before making a purchase.
Content marketers in the U.S. spent more than $10 billion on content marketing in 2016 – and 39 percent of content marketers plan to increase their content marketing spending over the next 12 months.
Which channel fits into the Content Marketing spectrum?
What platforms can be used to complete this activity to reach a particular target public? Here are the answers to these questions:
One of the best strategies for getting the max out of Content Marketing is to create your own articles for your blog or website, and then promoting them on Social Networks. Why? Because this enables you to increase web traffic to your site and offer original and relevant content to your audience.
What are the benefits of Content Marketing?
It's the best way to reach your target audience by offering relevant and quality content to them.
It's the perfect technique for improving your content, website and commercial proposals' web positioning. It enables you to transmit your brand's values.
It helps you attract and retain potential clients on Social Networks.
Creating articles and content relevant to your audience makes it possible for you to utilize SEO techniques, favouring your appearance in the first few results on Google searches.
What are the biggest mistake marketers make with content marketing?
The biggest mistake marketers make is thinking that this is just another tactic where you can promote yourself. We did that with social. As Linkedin and Facebook and Twitter emerged, brands started pushing out the same old ads they used on more traditional channels. But social networks are just the plumbing. It's content that fuels social connections. Content that people want to consume and share.
So many marketers think in terms of campaigns and promotions. When their audience is looking for stories – entertainment that makes them smarter, makes them laugh or inspires them somehow. Effective brands are taking themselves out of the story. They make it all about the audience. They don't talk about themselves or their product, but they talk about what they do for their customers. They talk about how we can make the world a better place.
As the mother of content marketing Ann Handley likes to say, they make the customer the hero of the stories they tell.
Why use content marketing?
Because it works.
Compared to traditional marketing tactics, content marketing is better at creating value for consumers and brands alike. Some of the top benefits of content marketing include:
Content like blogs and landing pages captures web traffic from organic search, social media networks and other sources, such as live events.
Brand awareness and thought leadership:
Thoughtful content can establish your brand as a recognized industry leader.
Content campaigns keep potential customers interested and engaged throughout the sales cycle.
Content marketing efforts support sales conversations by providing potential customers with key knowledge and data.
These benefits can translate to any industry in any market. When you know your customers well, you can craft engaging content that supports your business goals.
Conclusion
Content Marketing alongside SEO will produce good results online if you know how to utilize the two properly.
You will need content marketing to load your site with quality and unique content for prospects or potential readers and use SEO to optimize it for search engines.