Maintaining a website and optimizing it to rank high is necessary. If your website does not rank well, that is, show up on the first pages of search engines upon the entry of relevant keywords, then there is no use keeping a website at all. On-Page SEO, therefore, is a means of optimizing individual pages of your website in a bid to increase organic traffic and ranking on Google result pages (SERPs). On-Page SEO not only alludes to each page's content but also to the pages' HTML properties, which includes the font, graphics, and colour and hyperlink effects.
When we talk On-Page SEO, the regular person may think it has to do with stuffing your webpages full of keywords, but nothing could be further from the truth. stuffing your web content with keywords doesn't necessarily do anything to boost your website's ranking but will, in fact, do the opposite (more on Keywords further down the post).

Too many keywords may cause users a terrible user experience on your website, which wouldn't help your search rankings, which is bad for business. I mean, bad rankings imply few/no users, and if no one is visiting your website, you aren't going to be making money off it. Simple.
Therefore, a good, content and conversion optimised website aims to deliver a quality piece of content in an easy to read manner with a keyword density of about 1-2%. Relevant content helps search engines analyze your web content to determine if it provides the relevant information that serves users' queries. The websites with valuable content on users' queries and keywords and have the best optimization of keywords appear on page one of the search engine results.
How to Improve On-Page SEO for Your Website?
On-page SEO optimizes web pages to improve the website's overall Google ranking and visibility, thereby increasing organic traffic to the site.
Generate High-Quality Content
Search engines like Google prioritize informative, high quality, and user-friendly content. Therefore, having long form content increases your site's visibility, and hence, drives traffic – organic traffic your way.
By high quality, I mean original, relevant, well-researched, and extensive content on your website while also including non-text elements (videos and images) into your webpages.
Content strategy is the core of an On-Page SEO drive. Essentially, the content topics of your website pages provide are to fulfil users' search intent. Therefore, creating only high-quality content for your website and updating the same cannot be overemphasized. Each page's content of your website is central to all other On-Page SEO processes. Other On-Page SEO elements rise from the page content, so invest the time and resources to develop quality content and optimize it.
Proper content optimization requires proper content structure by including heading tags (H1, H2, H3, etc.) and using formatting tools like font, paragraphs, bold, italics, and CSS sections to ensure that the pages are visually appealing and easy to navigate.

Think of the format of your content like that of a document. Each page should have an H1 tag (typically the post title). If your website is on WordPress, the post/page title is auto-encapsulated into the H1 tag, the maximum size heading, by default. Also, ensure that the corresponding subheadings H2, H3, and so on contain related LSI keywords.
The first step to generating quality content marketing strategy is to choose relevant topics and organic keywords. Here are a few guidelines to do just that.
Here's an infographic that shows the benefit of long form quality content
Keywords Optimization
Google constantly update their algorithms to better understand user intent and improve user experience. They no longer rely solely on popular search terms but try to guess the content users require based on search queries as accurately as possible. As a content creator or a Search Engine Optimization professional, you have to keep up with innovations in the SEO space.
We recommend reading some of the blog posts and updates from popular websites such as:
As we said before, Google's Penguin algorithm penalizes websites that have pages and contents packed-full with keywords. Therefore, it is crucial to know the right keyword usage before writing any blog content.
Further, the Panda algorithm evaluates websites based on the quality of content and rewards them with higher search rankings.
Before you write any content:
First, research the keywords for your content using different keyword overview tools such as SEMrush keyword magic tool and Ahref's keyword explorer tool. You can also read our keyword research guide here.
Ensure that your chosen keywords are specific and are closely related to the search queries.
Just as important, ensure that your chosen long-tail/LSI keywords occur organically in the content, makes sense, and doesn't sound forced.
Add Relevant, Engaging, and Optimized Visual Contents. Visuals register and stick longer than texts in people's minds and increase the desire for a visitor to your website to read your content.
Avoid duplicate content
Before uploading any visual content, ensure to optimize them first. For example, compress your web images without affecting the quality, and ensure that they do not take long to upload.
Use ALT tags (Image alternative text) to describe in text what is in the images so that the Google spiders can pick them up (More on ALT texts below).
Add Convincing CTAs to your Content
Don't forget to include engaging Call to Action (CTAs) to lead traffic to your sales pages, products, or whatever services you offer. The ultimate goal of SEO is to boost ROI and increase your conversion rates.
Create Frequently Asked Questions Sections – Placing FAQ sections where necessary enhance your content quality and boosts your website's ranking.
Optimize Website's Structure
Your website's structural elements are the components of your website and its pages. Optimizing your website's structure makes it easier for Google to crawl through your website's content, influencing your ranking.

Page Title Optimization
The page title or the title tag is a short description of a webpage, which shows at the top of a browser window. The title gives away the content of each page. It is the first clue for search engines and visitors to know what is to be found on each page. It shows in the snippet of search results and social media posts.

Hence, it is one crucial On-Page SEO ranking factor. Here are a few tips to optimize the title tag:
Ensure each title is relevant to the page and should accurately summarize the content.
Each title should be unique. No two webpages should have the same title as it may confuse Google and hurt your rankings.
Each should be brief and informative. Keep it under 60 characters. Longer titles are removed in the search results.
It is essential not to stuff the title with keywords, as it looks tacky and no different from a spam page. However, It should include your target keywords as it increases your chances to rank for those keywords.
Add target keywords or LSI keywords at the beginning of your title when possible.
Don't add your domain name to the page title.
Create your titles for better user experiences and not for search engines.

Side Note:
Do not use all caps while writing the title as it affects readability.
When possible, include numbers (written as digits) and power words to your title. That is adjectives like best, amazing, etc.
Add brackets to your titles when necessary.
Differentiate your title from what is already on the first page of search results while still maintaining the tips listed above.


Pages URLs and Permalinks Optimization

Each page's URL of your website should be simple and easy to remember by users and search engines as they also appear in search results just above the page title and provide a clue on what the page is about.
URL structure optimization best practices:
Keep your URLs short, concise, and straight to the point. Remove unnecessary words that make your URLs appear wordy. This is particularly true for subpages and other internal pages.
Do not include dates, special characters, and other unnecessary information.
Use your target keyword in your URLs.
Make your URLs the exact match for the target keywords for which you want the pages to rank.
Use website security commonly referred to as "Https" It is a positive ranking factor.
Meta Descriptions
Meta descriptions are short, 158-character page introduction and summary that appears below the page title in related keyword search results. Properly crafted Meta descriptions heavily influence click-through-rates (CTR) and drive traffic to websites than haphazardly crafted Meta descriptions. Therefore, it is vital to optimizing the Meta Descriptions of your pages.
Meta Description best practices:
Write a short and catchy description summarizing the page.
Keep the Meta description short and below 158 characters.
Avoid using symbols and characters like -, +, or &.
Be sure to include target keywords or keyword phrases.
Internal Links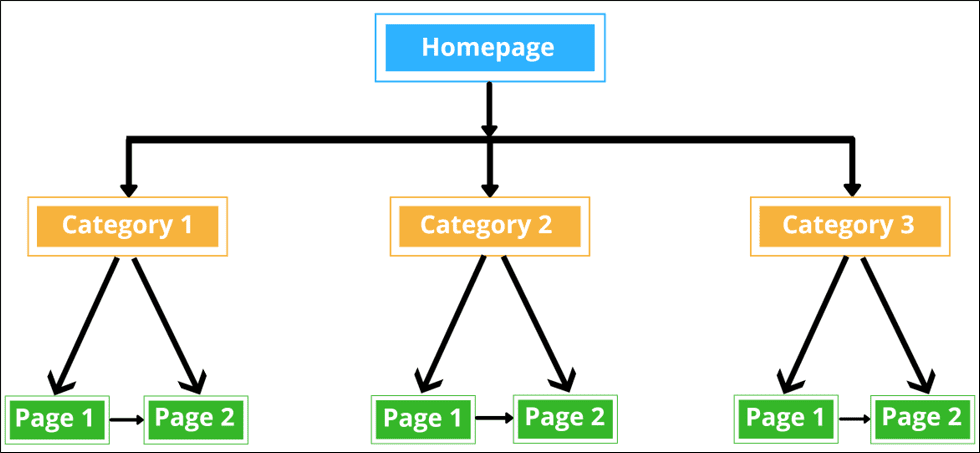 Internal linking is an essential On-Page SEO strategy. It is the process of hyperlinking to other related pages on your website. Internal link building sends traffic to other pages of your website and conveys to Google that your site is packed with valuable information. However, ensure that the links are related to the subject matter because placing irrelevant internal links will affect users' experience. When placing internal links, ensure to use keyword-rich anchor texts.
As we mentioned already, improving users' experience on your website should be your main concern as that is what the search engines like google strive to deliver. Therefore, only link pages that give more information about a (related) subject matter. Only then can you increase the traffic to those other pages.
Internal linking is crucial to On-Page SEO. It makes visitors spend more time on your website and increases the number of pages per visit as they click the various links.
However, if visitors find the linked pages on your site irrelevant, the bounce rate increases as visitors will quickly sign off your pages. A high bounce rate leaves a negative impact on your ranking and brand.

External Links or Backlinks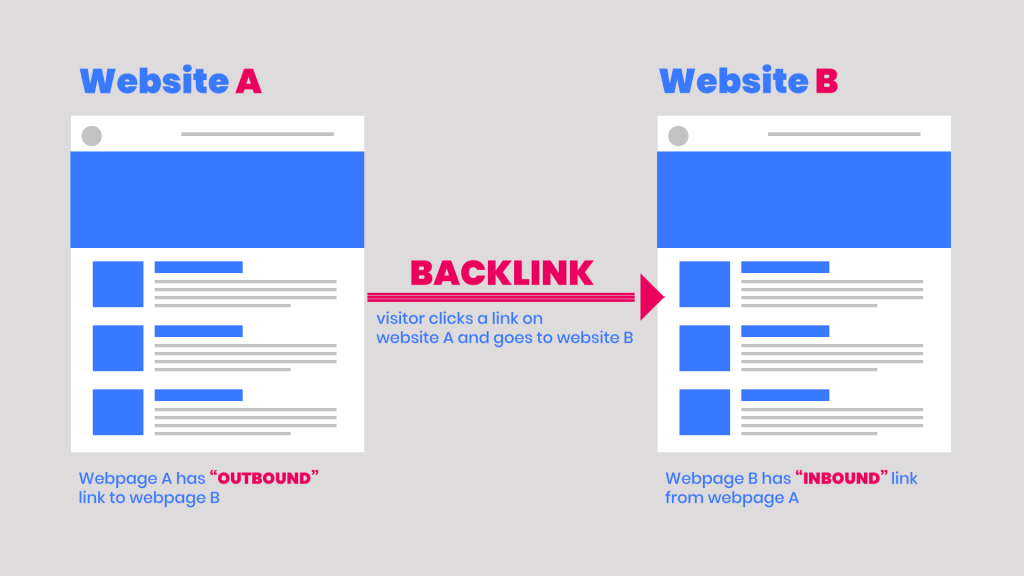 Unlike internal links, external links are the hyperlinks that connect your pages to another website also known as backlinks. When you put hyperlinks in your content linking out to other domains, your connection is regarded as an external link by that website. Similarly, if another website links to one of your pages, it is an external link to your site.

Today, Google uses different metrics to determine the worth of external links. They are:
the credibility of the linking website
The connection between the content of the source page and that of the target page
The popularity of the linking page
The relevance of the anchor text used in the hyperlink
The number of variations used as anchor text to link to the target page
The number of links to each external page on the source page
The number of root domains that link to the target page
The relationship between the source domain and target domains
Page Loading Speed
About 40% of consumers bounce off a webpage that takes more than three seconds to load. 47% only wait two seconds. This statistic speaks volumes about the significance of optimizing each page's load speed to enhance users' experience and increase retention rate. Hence, for effective On-Page SEO, it is vital to optimize the elements of your web pages, such as images, etc., to reduce load time. You may check the speed of your website using Google's PageSpeed Insights tool.

Other popular tools for checking page speed score are GTMetrix, Pingdom and Webpagetest
Code optimization is a common strategy to reduce loading time. Remove unnecessary spaces, line breaks, and indent the code. It is also fine to put JavaScript files in the footer section of the web page to load in the background without delaying the appearance of the page's content.

Mobile Responsiveness
With mobile devices generating about 52% of the global traffic, it has become crucial for business owners and SEO professionals to develop mobile-friendly webpages.

It is critical to design your website in all aspects: theme, content layout, etc., such that it is mobile responsive and can function well on any device. Make the design of your website simple and easy to navigate as well as eye-catching and beautiful. To verify the mobile responsiveness of your website, use Google's Mobile-Friendly Test tool.

HTML Elements and Schema Markups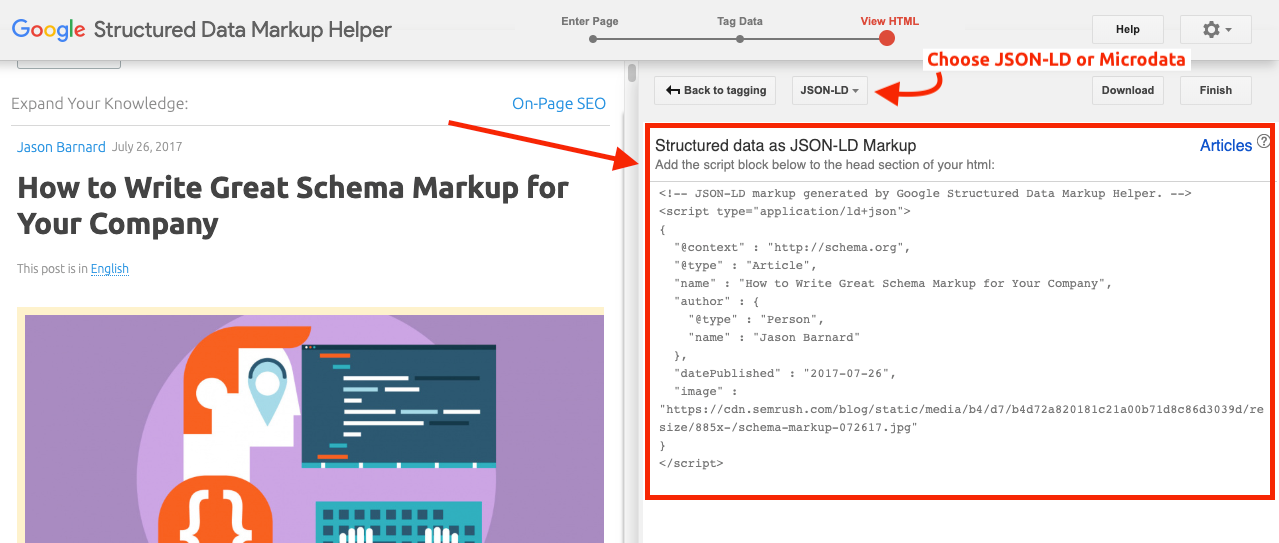 HTML elements are the elements in the source code of a web page. Add structured data to your HTML so search engines can recognize the content of your webpages easily. Google spiders can easily crawl, organize, and display the content of your webpages.
It helps provide rich results to users n SERPs and supports semantic search, focusing on meanings behind words and not just keyword matching. Implementing structured data boosts your click-through-rate and helps drive organic traffic to your website.

Image ALT Text
Image ALT text is the SEO for non-text elements of your web content. Alt tag or Alt description is also known as the text depiction of images that appears in their place if they fail to load when opening a web page.

This alternative text is crucial to On-Page SEO as it helps Google crawl through your visual content, rank your website, and accurately index the image's content. It also allows screen-reading tools to describe your web images visually impaired readers, creating a better experience for your website's users and visitors. In cases where the web images fail to load due to technical issues, search engines can still read the alternative text and rank the page and images—thereby increasing organic traffic flow to your website.

Best practices when adding Image ALT tags,
Make it specific and descriptive, and put your description in the context of the write-up.
Ensure that the description accurately depicts the image in text form.
Keep it below 125 characters.
Remove unnecessary words and go straight to the point.
Use target keywords sparingly and do not stuff them into every image on your page. Use LSI and long-tail keywords in your description if necessary.
Conclusion
Implementing these tips and recommendations above on On-Page SEO will help you improve your visibility and overall ranking and help drive organic traffic to your websites.
Understand each strategy listed above and execute them accordingly to suit your needs and business goals. Avoid making common SEO mistakes such as keyword stuffing.
Remember, ranking high and being visible demands that you keep up with the updates in Google algorithms to increase your online presence and keep your webpages relevant at all times.