Keyword research is the foundation of content creation, which is the core of SEO campaign. SEO strategies are adopted to boost rankings and corresponding traffic to a website and increase ROI.
Thorough keyword research is to the success of a search marketing campaign as food is to man. So, researching and choosing the best SEO keywords or keyword phrases is crucial to any campaign's success across any niche.
While driving traffic to your website is a goal of most Search Engine Optimization campaigns, it is much more important to drive the right audience and leads to your website. This is where keyword research comes in. Using the right keywords or search terms will drive only viable leads to your website, relevant leads that would convert to sales/revenue.
Leading proper keyword research, i.e., selecting important keywords to communicate with your target audience, demands time, and concentrated effort to analyze, compare, and test keyword phrases. Well, the result is well worth it: more revenue.
Why is Keyword Research Important?
In online marketing, keyword research is necessary to discover the keywords that best describe your piece of content and for which you want your website to rank. The keyword research process is crucial to SEO or any digital marketing strategy, in fact. With SEO keyword research, you make it easier for your target audience to find you on the vast web and increase your returns.
How to Know What Keywords to Use
As search engines like Google are consumer-centred, it only makes sense that you approach your SEO campaign the same way. Hence, in doing keyword research, you start by thinking like your target audience.
Think like your intended audience
It will help if you think your target audience does to make it easier to be found and preferred from among your competitors on the internet. Identify your target demographic, put yourself in their shoes, and list out what comes to mind as your initial list of relevant keywords. It helps by asking questions such as this, "what terms would I use in searching for the products/services that I offer?"
Take note, as a business owner, getting in the minds of your potential customers is a challenge. So get all the help you can by consulting the people around you and getting their opinion on search phrases.
Analyze your niche: Research your competitions' keywords
Study your competitors' seed keywords from their websites and metadata to broaden your ideas of the seed keywords you ought to target and the ones you may have overlooked.
First, list out the major competitors in your niche (a quick search on Google will help you with this). Most of these competitors would have done their keyword research and are ranking for one or two keywords. Their list of keywords will give you a good idea of what keyword ideas to explore and those to avoid. A full-service SEO tool such as Ahrefs keyword explorer tool or SEMrush's keyword magic tool makes the job easier by providing comprehensive analytical results of your competitors' most prized keywords.
When making keyword selection, pay attention to the competition of the target keywords or keyword difficulty. The easiest way to do this is to place your keywords on Google or another search engine and see the search results usually displayed at the top or use a free chrome tool such as Keyword Surfer by Surfer SEO. To put it simply, low competition keywords help you rank faster than high competition keywords. It takes a lot more SEO effort to rank with high-competition keywords, especially in a competitive niche.
Think About Users' Search Intent
Your keywords should be geared towards capturing the user intent behind search queries about your web content and is one of the most crucial factors in your ability to rank well on search engines like Google. Google always prioritizes the pages that answer the intent behind every search query. For the success of your SEO strategy, build your keywords (and content) to answer the intent of your users' questions. Also, do not churn out low-quality content that is stuffed with target keywords. Keyword strategy is more than finding target keywords; it is about knowing your customer and delivering what they need in your content.
Use Keyword Research Tools
Keyword research tools provide you with invaluable information on your intended keywords. There are several Keyword research tools, both free and paid, that give you relevant data on your keywords. They provide information on monthly search volume, level of competition, keyword difficulty, current search trends, and other relevant data. The differences between free and paid online tools are: free SEO tools are limited and often offer range values and incomplete data, and more often than not, they are time-consuming.
If you do not have a budget for paid keyword research tools, there are several free SEO tools available to you besides Google Analytics, Google Trends, Google Keyword Planner, and Google Search Console with which you can gather necessary data for your Keywords. Some of the other popular keyword research tools are Keyword Generator, Keyword Sheeter, Keyword Surfer, Answer the Public, Keyworddit, Questions, Bulk Keyword Generator, and "People also ask" on Google.
Long-tail keywords are search phrases of three or more words with somewhat low monthly searches and competition levels. In SEO, long-tail SEO keywords are preferred because there is low keyword competition on them. They are more targeted and get you closer to paying customers. As a result, long-tail keywords convert much more and drive more relevant search traffic than general and broad keywords. Use long-tail keywords with a volume of searches that specify the product or service you offer because they convert better as more specific and intentional users.
The team at Ahrefs made this simple video about choosing long-tail keywords.
Once you have decided on your keywords, test, observe, and analyze the search terms results. Implementing your keywords, reviewing them, and making due changes is a never-ending SEO strategy. There are often new keywords, or trending keywords or phrases, which you may have overlooked or competitors may be using.
Also, optimize your blogs or pages with your chosen keywords where necessary. Do not use keyword stuffing techniques such that it looks like spam content. It will only hurt your search engine rankings. Use your keywords with the right keyword density in your piece of content, social media posts, Metadata, and blog post content.
How to Choose Long-tail Keywords
Long-tail search terms are useful to individuals/businesses who want to create content or blog post to generate revenues online and not dish out information to the public. It is easier for your site to rank with long-tail keywords, and you are closer to making a sale with your targeted audience for those keywords.
Here are a few means to find and choose the right long-tail keywords.
Use Google's Autocomplete.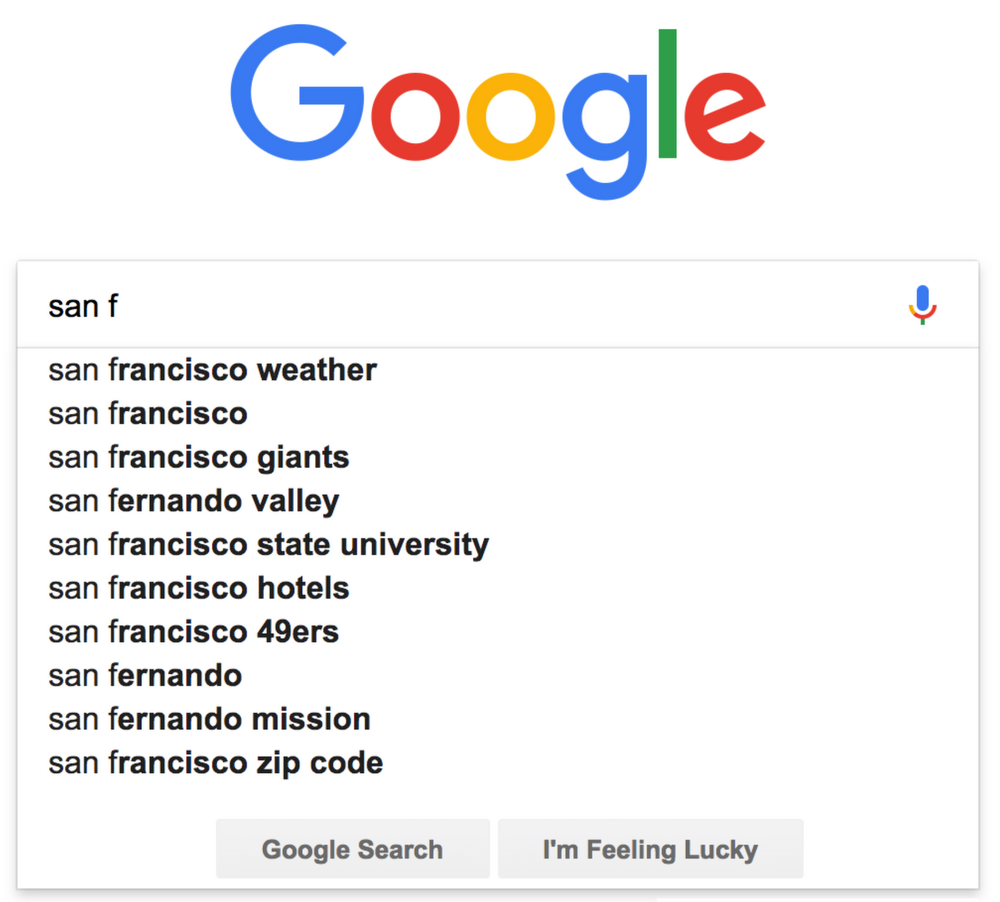 Google's Autocomplete feature is a brilliant source of less competitive keywords and their variations. Start by typing your primary keyword into Google's search box, and it will show you a drop-down list of searches and queries. This keyword list contains the phrases that people search for. Add extra letters or words to your keyword to generate more long-tail possibilities.
However, if you do not want to look through Google's autocomplete suggestions manually (as it can be time-consuming), you could use keywordtool.io – a free keyword research tool that generates autocomplete long-tail keywords.
Use Google's Searches Related to ___.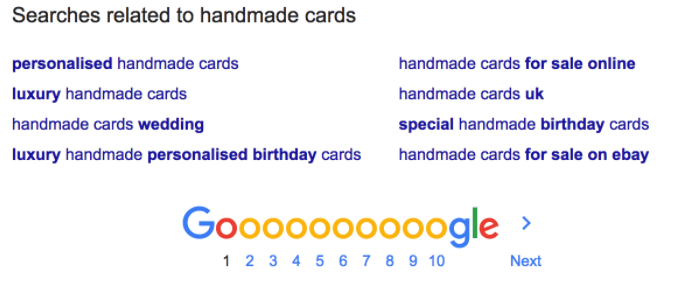 This feature, which appears at the bottom of search pages on Google, is a substantial source of keywords to target.
First, input your primary keyword and search. At the end of the organic search results in SERPs is the Searches related to your keyword section. This section will provide you with great keywords, which you haven't thought of and may have otherwise overlooked.
You will get more long-tail keywords by clicking any of the Searches' results related to ___ segment.
Rinse and repeat until you have an extensive list of useful long-tail keywords.
Use Google's People Also Ask.
The People Also Ask feature in SERPs is a goldmine for long-tail keywords. Just like the name suggests, users also search on similar keywords in your niche.
When you search with your primary keyword, part of the results is a segment on related queries that users also ask. Glancing through this segment will give you many ideas for your content, as well as long-tail keywords and their variations. When you click on a question in the People Also Ask segment, it expands, and more related search queries appear.
Use Keyword Research Tools.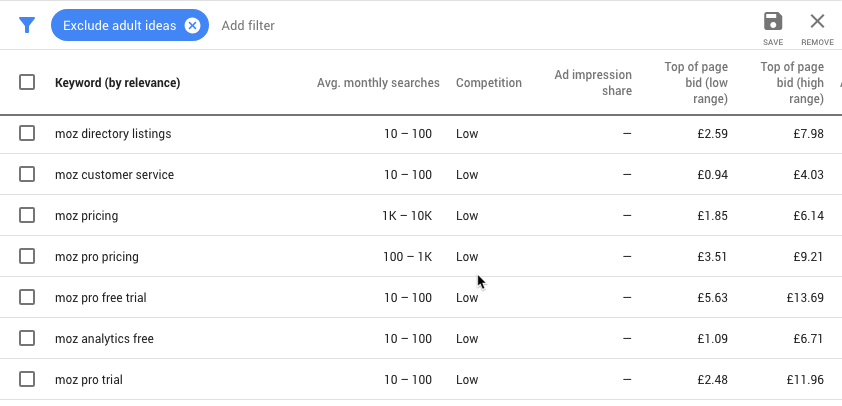 Keyword research tools definitely make the job of finding long-tail keywords easier. Still, if you use only one tool to do your keyword research, you will miss great keywords and their variants. So use different tools to get more and more long-tail keywords. The more keyword tools you make use of, the more long-tail keyword variants you'll get.
You could start your research with Google Keyword Tool, then follow up with the other tools like Soovle, Questions, and the other great tools listed above.
Remember to use different social media platforms in your research, such as Twitter search and YouTube's keyword tool.
Mine Your Website's Analytics.
Your website's analytics will give you data on the top keyword phrases that bring in the most traffic and leads to your website. Optimizing your webpages by targeting these long-tail keywords will drive more leads and search traffic to your site.
To find your leading long-tail keywords on your website's google analytics, locate your organic keyword referrals. The pathway is Traffic Sources > Sources > Search > Organic. Scan the terms for useful, relevant long-tail keywords and optimize them in your web content.
Visit Q&A Sites and Forums.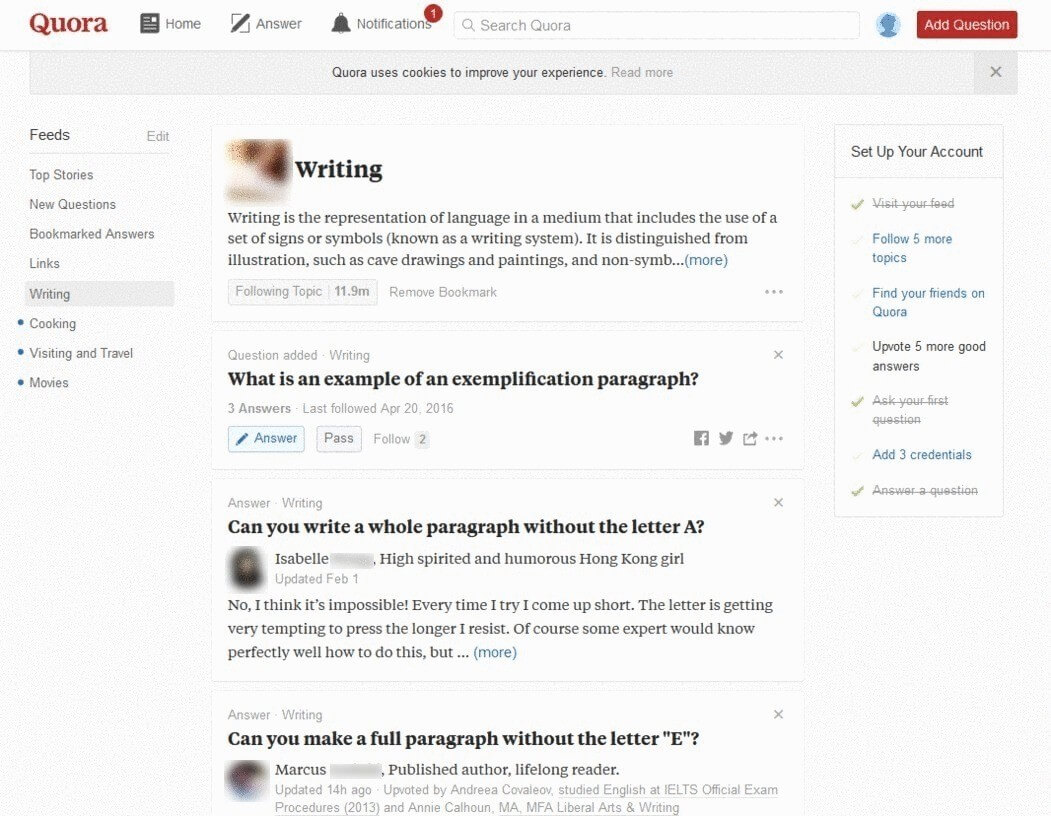 Forums and Q&A sites are an excellent source of long-tail keywords. People go on these forums (such as Quora, Answers.com, and LinkedIn Answers) to ask real questions, for which they need answers. Look for queries in these forums in your niche and see what results appear. More inquiries related to your query will show up, so take note of them as these questions provide great variants of the long-tail keywords you need.
Of course, not every long-tail keyword found on these sites would be viable, so do more keyword research to find the variant of long-tail keywords with comparatively low search volume and competition level.
Most Popular Tools for Keyword Research
Now, more than ever, the focus on keyword research is on satisfying searcher's latent intent. Hence, the goal of keyword research is to find target keywords and LSI (Latent Semantic Indexing) keywords and queries that users input into search engines in your niche.
KWfinder, SEMrush's keyword magic tool, Ahrefs Keyword Explorer, Jaaxy, and others are the more popular premium tools that do the job of choosing the right keywords far easier. While offering the same service, each tool has its unique, distinctive feature, so be sure to research a little each before deciding on one.
As earlier mentioned, if you do not have a budget for paid tools, the free tools previously listed in the post can very well meet your SEO needs.
Conclusion
Keyword research is a crucial part of good SEO campaign, and it is more than finding target keywords. It is about understanding your target audience's underlying intent for your niche and delivering what they need in your content. Proper keyword research plays a big part in giving your website a ranking boost and a corresponding traffic boost, and of course, an increase in your ROI.