Wish to get a top ranking for your website on Google? You need to enhance your SEO optimization, to gain success online.

Have you spent a lot of time improving your website and still can't find any traffic increase to your site? The answer is: conduct an SEO audit.

SEO website audits can help fix your websites technical issues and draw in visitors, revenue, and leads in large numbers, thereby boosting your site rankings in search engines. By using different SEO audit tools such as Screaming Frog, Ahrefs, and SEMrush, you can maximize your marketing efforts and gain more online sales.

Wondering how to begin? Go through our step by step guide to understand how to run a successful SEO site audit.
What Is An SEO Site Audit?
SEO audit is all about analyzing your website to determine how well it performs on the online search engines and compare it with your competitors. It also helps to identify the fundamental issues that affect organic search performance.
By conducting a website SEO audit, you'll be able to formulate an implementation plan with measurable results. To get top ranking for your website, you need to ensure that your site has maximum optimization.
Why Do You Need an SEO audit?
In this digital era, SEO is essential for any website to attain top rankings in search engines. With the help of an SEO site audit, you will figure out how your site SEO is doing and what improvements you can make. Here are some reasons why an SEO audit is essential:
Enables you to figure out the SEO issues before they affect the Google rankings or your potential visitors.
Provides you with the right amount of feedback that keeps you from gaining traffic to your site.
Helps you to detect technical SEO problems, which offers insight on how to fix complex issues.
Provides all the information you need to optimize your SEO within minutes.
Why Is Website Audit Important For Your Website?
Your website is the place where your visitors can find your brand online. Hence, it's essential to conduct regular SEO audits to ensure your site runs without any glitches.
Failure to do so will result in your website falling back in the search results.
Your online website happens to be your digital property that does not remain stagnant for extended periods. You tend to remove and add content to your site. Hence it's essential to check them at least once a year.
Furthermore, website auditing helps in:
Highlighting the on-site improvements.
Monitoring optimization opportunities.
Detecting and resolving site issues.
Tools To Use For A Basic Seo Audit And Tools To Use For An Advanced Seo Audit.
With the help of SEO audit tools, you will enhance your web pages' quality. If you happen to be serious about promoting your website's SEO, it's essential to gather sufficient funding to procure the right tools.
Some of the basic SEO audit tools that can boost your search engine rankings include:
Next, let's have a look at the advanced SEO audit tools that can help generate more traffic:
Related Articles

How Much Does SEO Cost In 2021: Beginners Guide
How To Choose The Right SEO Agency: Questions To Ask & What To Look Out For
How To Choose The Right Keywords For SEO That Ranks: Keyword Research Guide
How Long Does SEO Take In 2021: What To Expect From Month 1 – 6


What does an SEO Audit cover?
SEO audit services conduct a comprehensive analysis of the entire technical details of your site. The assessment enables you to find out how well you rank when compared with your competitors. The information gathered from the auditing procedure helps you to make specific and accurate improvements to your website. A complete SEO site audit examines the following areas of your web page:
Foundation
Why is this important?
The foundation for any SEO audit is the Crawl.
Any comprehensive SEO audit starts with a site crawl. Website crawling helps you to understand the present situation and find out any possible issues that exist. It sets the base for the remaining part of the audit.
To make things much easier, you can use a crawling tool for this step. Here you need to:
Enter the URL of the site you're planning to crawl.
Click on the Search option.
Next, go through the left sidebar and choose the Site Audit option.
Allow the tool to carry out the scan for you.
You will find out issues like unlinked pagination pages, duplicate content, excess redirects, and low word count on completion.
User Experience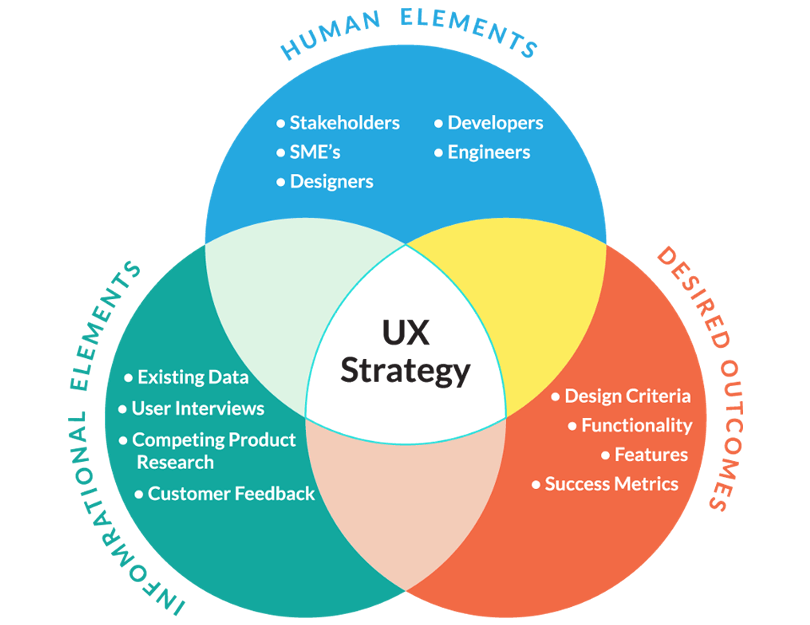 Why is this important?
Now, search engines can find out user signals and recommend sites that have a good user experience. If your site has a bad user experience, your overall rankings and SEO will be low. You will be able to figure this out with the help of an SEO audit and make necessary changes.
For this, you need to enhance the architecture of your website. Better structure results in improved user experience, which boosts the potential visitors and crawl bots that determine search engine rankings. Create a webpage that has a logical, organized, and clear structure that enables your visitors to enjoy a seamless journey and access information easily. Also, list out all the main pages on the navigation menu for the users to navigate efficiently.
Performance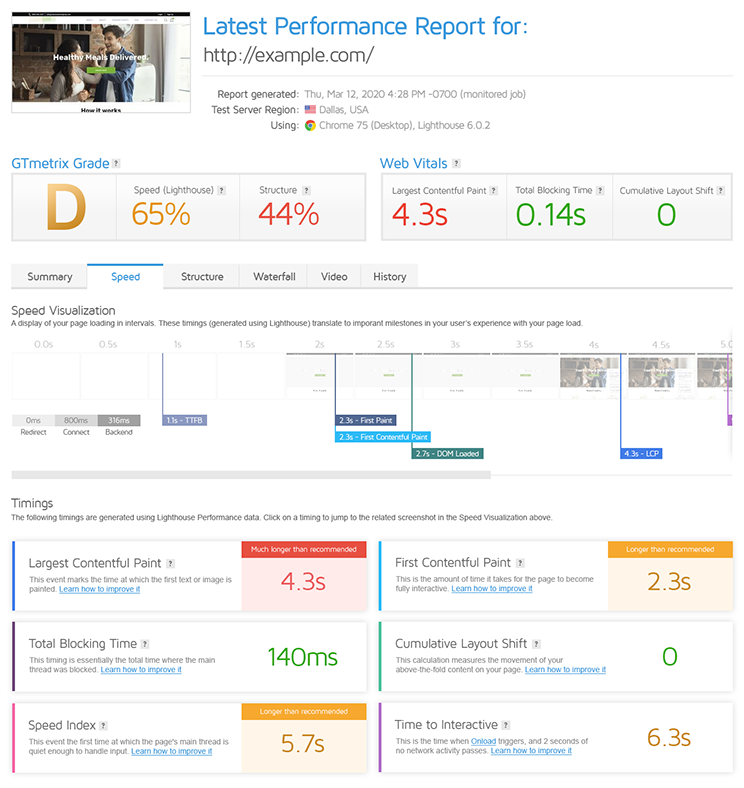 Why is this important?
The website speed and loading time will impact your site's performance and determine the overall search rankings.
If your website loads quickly, you will be able to attract more customers. If your site consumes more time to load, you may face higher bounce rates, impacting your rankings. SEO site audit helps you find out your website's loading time and speed and make the necessary improvements to increase the performance.
Technical SEO
Why is this important?
By running a technical SEO audit, you'll be able to figure out the technical issues that are preventing your site from getting a top rank in the search engines. This includes:
Checking the site tags: Enables you to examine the content of your web page.
Link building Analysis: Helps in identifying links that can harm your site.
Content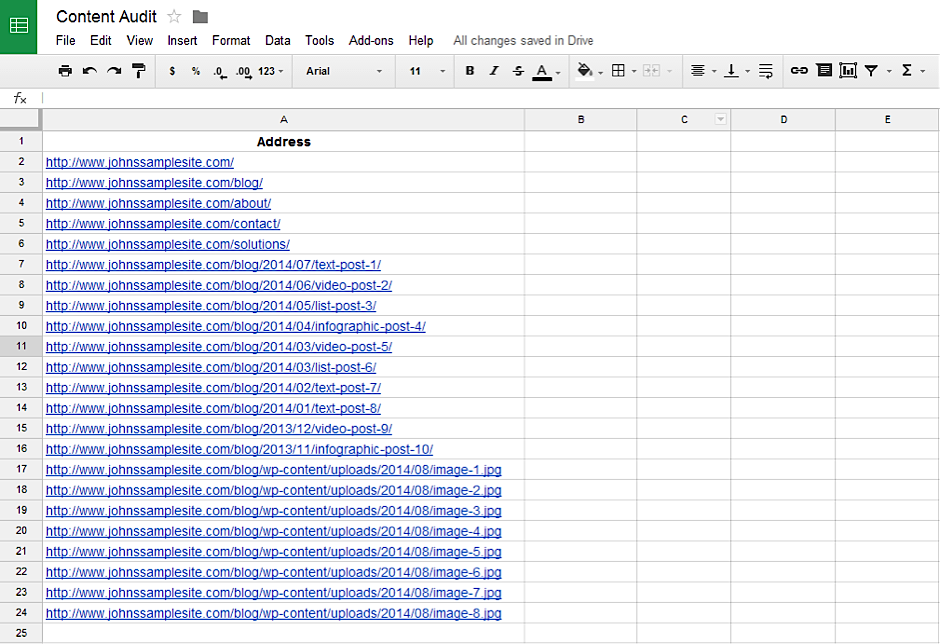 Why is this important?
With the help of a full SEO audit analysis, you will examine your web page's entire content. It enables you to cross-reference your web content to ensure that your targeted business phrases are available in the right places.
Using an SEO site audit, you can find out and fix content duplication and thin, poor quality content. Also, the presence of duplicate content can crush your site from gaining a higher ranking on search engines.
On-Page SEO
Why is this important?
While examining your website, you will run an on-page SEO analysis to optimize your webpage. To enhance your web page rankings, you need to pay close attention to these factors.
Engaging and Compelling Meta Descriptions.
Proper Keyword Placement.
Relevant Title Tags and Page Titles.
Organized hierarchy.
Off-Page SEO
Why is this important?
SEO audit services enable you to examine the off-page SEO of your site. Offsite SEO helps you compare and find out where you stand among your competitors and how well your brand is portrayed. To achieve better rankings, your site must have a greater authority in your field. Of page SEO includes:
Competitor Analysis: Enables you to examine the superiority and strong organic presence of your competitor. It outlines a benchmark that you need to surpass in the future.
Examining backlinks: Backlink audits help find areas where you can acquire more high-value links and access your current link profile. You can also find out your rivals' backlinks and outperform them.
Can I Do The Seo Audit Myself, Or Should I Pay A Professional?
While some online brands are having their marketing team run SEO audits, most of them are hiring SEO agencies to promote their online presence.
Every organization doesn't have to hire a professional SEO specialist. Based on your company's resources, budget capacity, and size, you can handle the SEO site audit strategy on your own.
However, you need to have sufficient resources, knowledge, and expertise to manage the SEO strategy effectively. If you do not have adequate time to develop and launch a successful SEO audit, it's advisable to look for Professional SEO audit services.
What's the difference between a tool SEO audit and a manual SEO audit?
You can audit your webpage using two different ways – tool SEO audit and manual SEO audit.
Tool SEO audit makes use of online SEO audit tools that consists of numerous pre-defined rules. It provides a Standard analysis report that includes site performance score, sub-pages performance, broken links, and backlinks.
When it comes to manual SEO audits, it contains the expertise and experience of professional SEO specialists. Moreover, the manual SEO audit costs are cost-effective and come with added advantages.
Conclusion
SEO Audit analysis not only increases your site rankings but also keeps you ahead of your competitors. Furthermore, it enables you to create and implement a targeted strategy and identify gaps to optimize your online presence.
Do you have a unique way of running an SEO audit for your webpage? Feel free to share your approach in the comments section below!