If you're a business selling to a local audience appearing in the top three spots of the Google map listings can get you a whole lot of customers.
It's the best place to be on a search results page, but with lots of competition that are only getting stiffer, you're probably wondering what can you focus more on to rank higher than your competitors.
Today we are sharing the biggest needle movers and difference-makers that'll affect your Google Maps ranking in 2020, and we will also share tips that you can use as your strategy to get more exposure compared to your competition.
Claiming Your Google My Business Listing
The first ranking factor is claiming your Google my business listing. Claiming your Google My Business listing is essential if you want to rank in Google Maps.
Claim your Google My Business by clicking this LINK
So why is it so important? Claiming your profile allows you to control the information that Google displays. If you don't claim your listing Google will try to provide the best information about your business which isn't always correct, So by claiming your Google my business profile, you can verify and edit all the information about your business, so it shows up the way you wanted to. It also lets you get reviews from customers and to show up in those near me searches.
Just make sure that you provide as much information about your business as possible because the more complete your profile is the higher your chance to show up in that higher position since this is a ranking signal to Google.
Add elements such as images, website link, operating hours, phone number, and everything else you can fill out.
Improve Your Domain Authority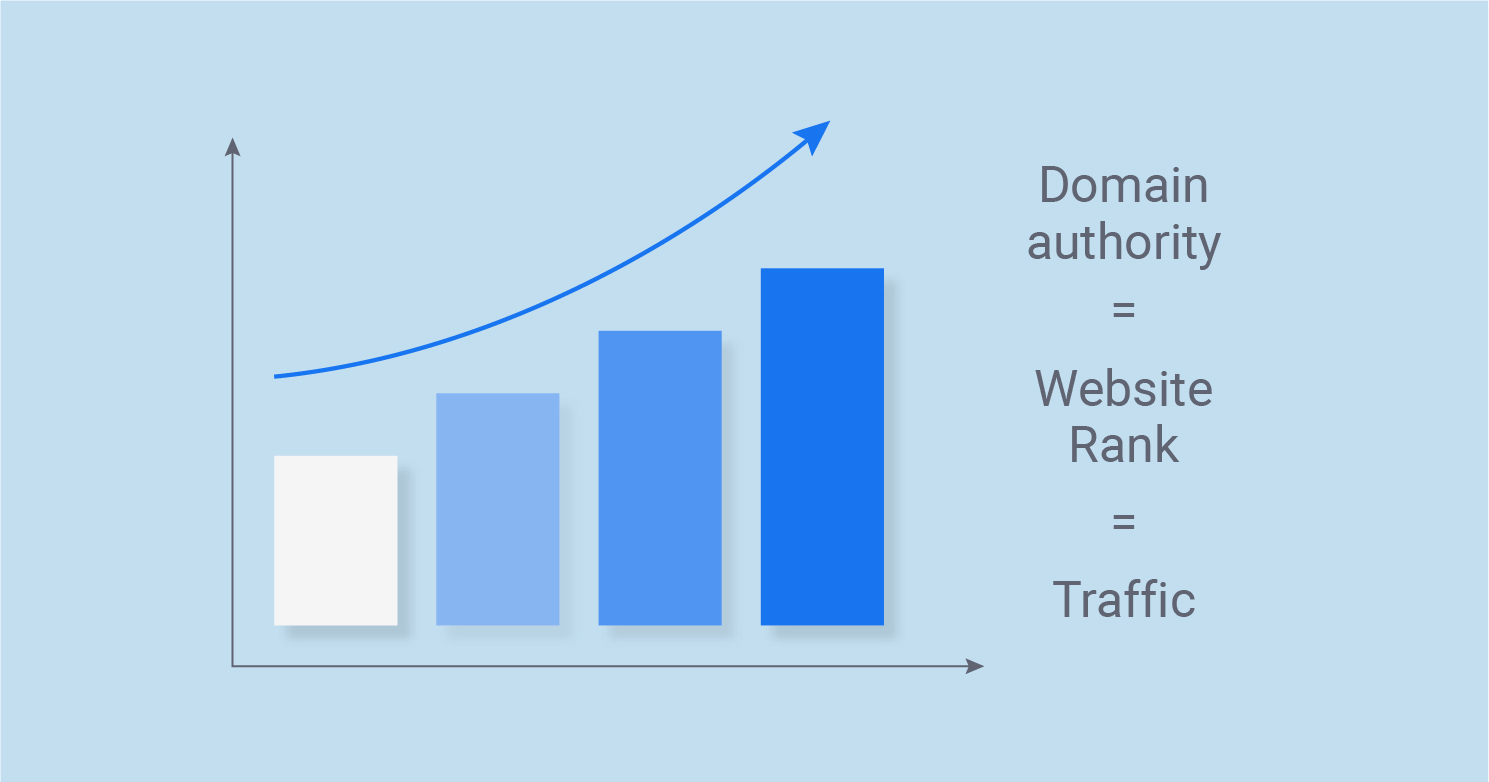 The next ranking factor is what we call the Domain Authority. This is an unofficial search engine ranking score that predicts how well a website can rank in search results.
There are a lot of factors that can improve a site's Domain Authority. Most notable are:
The number of quality backlinks you got pointing to your site
How old your site
Quality of the content on your website
Social Signals
The next ranking factor that we're, going to talk about goes side-by-side with Domain Authority, and this is.
Two factors are essential to remember here:
First is the number of link's pointing to your website; in other words, Google's ranking algorithm takes into account the number of websites and pages that link to your site.
There's a solid tie between the number of backlinks and how well the site ranks in organic listings as well as in the map pack.
It's important for both organic listings and map pack but backlinks are not treated equally, and quality usually outplays quantity every time.
The other factor is you need to strive for getting backlinks from quality and relevant websites rather than just chasing big numbers. Links will do you right if it's from a website that's in the same or a related niche to your own business.
Google considers those kinds of links to make sense and gives them some extra context as to what your website is. Having only a couple of backlinks from really relevant websites or pages that are in the same niche as you or are topically related to your business is better than thousands of backlinks from less related or spammy sites.
High-quality and Consistent Citations
Citation is any mention of your business name address and phone number otherwise known as your NAP. Google uses citations to validate your business location, the more citations your business has, the better you do.
You can check to find website directories related to your industry and make sure that your NAP is accurate up to date and 100% consistent across all of them.
Your NAP also needs to be consistent across your website and your Google my business listing. The details matter here, for example:
if your business is listed on Google Maps as
Bob's Electrical
123 Hay St Perth WA 6000
089988899
but then on some of your listings, it appears as:
Bob's Electrical PTY LTD
Unit 1 123 Hay St Perth WA 6000
+61 089988899
It could confuse Google if it's the same company, and that's going to lower your chances to rank in the local three-pack. So make sure that your citations are correct and consistent across all of them.
Google My Business Online Reviews
When's the last time you went to a restaurant or hired business or work with a company without seeing some good reviews first. If you're like me, I will go out on a limb and say it's been a while. Reviews make any business more trustworthy, and Google likes to rank companies with lots of good reviews higher on Google Maps.
Is this the most significant ranking signal to rank on the google map pack? No, it isn't, but it's a key difference-maker if all else is equal.
Let's take rankings out of it for a second and let's say you were to show up in the map listings above two other competitors. Even if you're on top of them and they have better or more reviews than you you're probably still going to lose business to them.
Reviews are essential all the way around.
What happens after you get that review is just as important as the review itself, and that's your response. You want people to see just how human your business is so be polite and write them back.
This is going to show your future customers how responsive, and on-the-ball you are as a business.
When you get a bad review which can happen, You also want to respond to it but be very careful in how you handle the negative review.
I actually recommend just walking away from it for a day so you don't end up saying something in the heat of the moment that could be damaging to business.
If it's a real complaint of some kind, you want to apologise and accept responsibility and offer to make it right publicly even if it wasn't your fault. You might have to suck it up. But if it's a fake review left by a competitor or even just an online troll I would reply saying something like:
"We love to make sure our customers are always happy with our service, but we have no record of working with you. So If you can, you give me a few more details please."
It's never a good idea to get defensive or aggressive in your reply. A bad review gives you the chance to demonstrate your professionalism which helps you mitigate any potential damage.
Prominence and Popularity
Next, we have prominence and popularity. Google usually likes to reward well-known businesses, liked and just all-around, reputable brands.
To put it, Google wants to provide the most reliable information to its searchers, and they're always going to try to promote actual brands whenever they can as opposed to small businesses that they might perceive as fly-by-night or unreputable.
Google usually pulls results from companies with plenty of positive feedback because they seem to be the most trusted businesses out there.
Gathering more reviews and ratings will always increase in business's likelihood of showing up at the top of the map search, but this doesn't mean that Google doesn't like small businesses it just doesn't always trust them right away.
That's why it'll be up to you the business owners and your marketing team to build up your company's reputation and make it more prominent in the surrounding community.
Establishing prominence can be done in a lot of ways from blog write-ups about your business to getting those reviews or just brand mentions on social media.
Try to cover as many bases as possible so Google can see just how widely recognised your business is.
Embedded Google Maps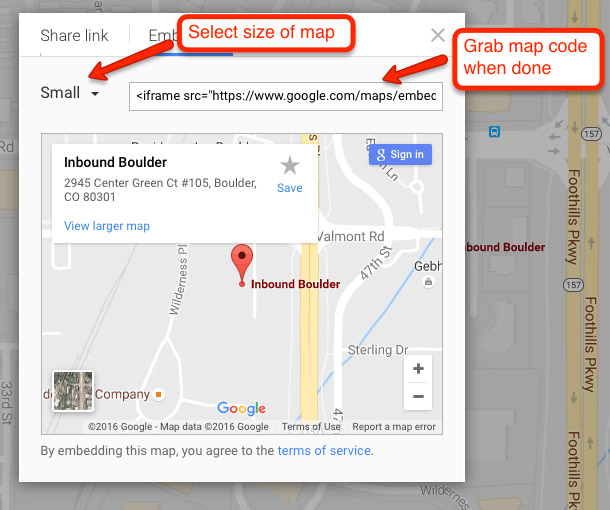 Next, we have embedded Google Maps. Now, this is another way to rank higher on Google Maps, and it's 100% in your control.
Embedding a Google map on your site is just another way to tell Google that your business is located where your listing says it is. Make sure you use the same Address you have on your Google my business, and if you use page builders like Elementor for your website. They have a built-in Google Maps embed feature that lets you drag-and-drop and makes it easy to enter the embed code on your site.
Even if you don't use page builders, they make it easy to copy the embed code and put it right on your site.
On-Page Optimisation
The next ranking factor is your website itself. How optimised it is for local search or On-Page SEO , by now, you know that your website is your most powerful marketing tool. Google will rely on the information it finds on your website to figure out how relevant your business is to your niche.
When optimising your Google my business listing one of the sections you fill in is your website Address, and when you do that your website then acts as a landing page for your Google my business listing.
This can have a direct impact on your ranking power. So when it comes to optimising your website for local search,here's what you need to look for:
Implementing Proper Title Tags – also known as the h1 is the most critical piece of content on any page because it tells Google a lot and should, ideally include your business name, suburb or city name, and your business category
Page description or Meta description – so, this is your opportunity to tell Google even more about your products or services. Your description should reinforce your business category, location, and name.
Finally and equally as important as the other two is:
Name, Address, and Phone Number ( NAP ) – I suggest putting your nap in the footer of your website like this.
It should be the same as it appears in your Google my business listing.
Proximity
Proximity is the single most significant factor that impacts where and when you show up in the maps is still proximity. In other words, how close are you physically to the person searching.
This can be frustrating especially when you are a business that doesn't need to be close to your customers, Such as service-based businesses like Plumbers, Electricians, and Roofers where you travel out to the customer or if you just work remotely from home.
Hopefully, Google is going to start to differentiate between different types of businesses and focus more on other factors for specific niches. For now, unfortunately, it helps to be in the centre of the suburb or at least, very close to where most people are searching.